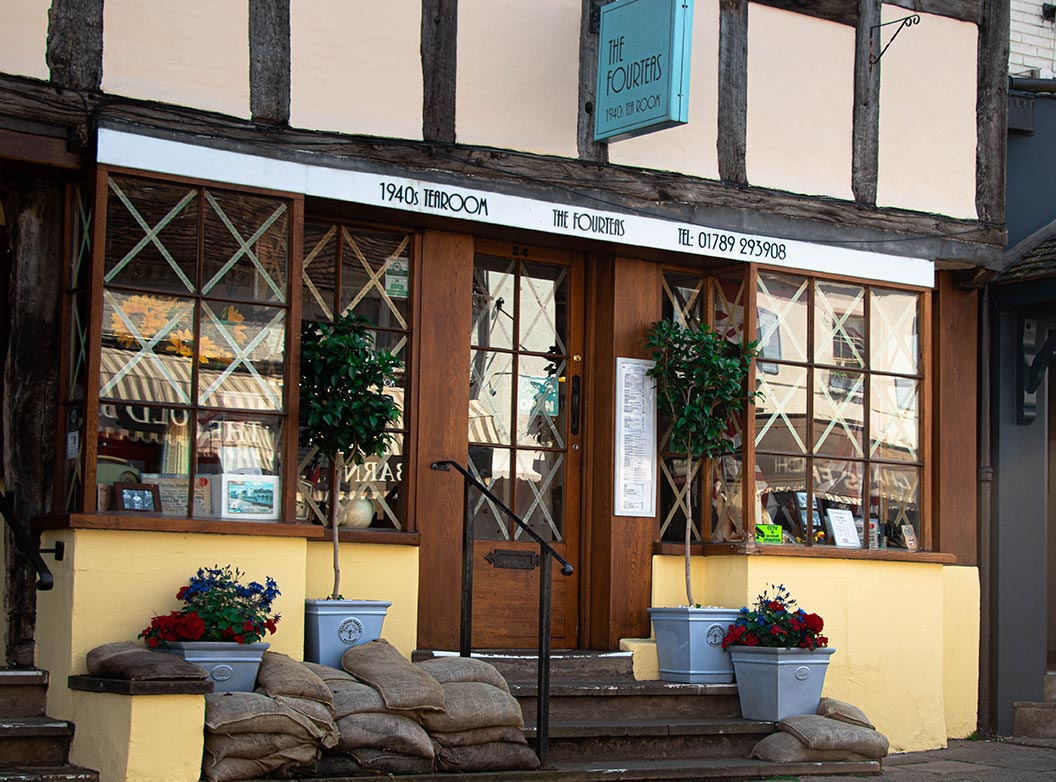 Perfectly Protected from Air Raids

Relax and listen to the likes of Vera Lynn and Glen Miller whilst sampling our popular Ivor Novello Afternoon tea, a tiered stand of freshly made sandwiches, home-baked scones with strawberry jam and cream and a selection of exquisite cakes, biscuits and pastries all accompanied by our own house exclusive blend tea. To enhance the experience a glass or two of Prosecco will take you to the next level.
Ivor Novello Vouchers can be purchased at the Tea-Room or over the phone with a debit or credit card. Additional arrangements can be made to post them to you and your friends anywhere in the world.
Sway to the sounds of the Andrews Sisters whilst enjoying a pot of one of our wide selection of loose leaf teas, our superb, Award winner Coffee from Monsoon Estates or a cup of comforting Ovaltine. And if you are a Chocolate Lover, our Noel Coward or Irving Berlin hot chocolates will have you coming back for more.
There is always a good selection of homemade cakes on offer and of course our famous fruit, plain or cheese scones, the talk of the county, baked to the letter of our "state secret" recipe, every morning at 06.00. An all-day Monty Breakfast, a selection of constantly changing Light Bites, inspired from our Allied Countries Cuisines, delicious snacks and other cooked food will make your visit to The Fourteas an occasion to remember!
Our VIP LOUNGE in the Officers Mess upstairs can be booked for groups between ten and twenty-two people. This is an extremely popular Venue for Special Birthdays, Anniversaries and Hen Parties, as well as Business Meetings and small size Conferences. An early Booking is advised!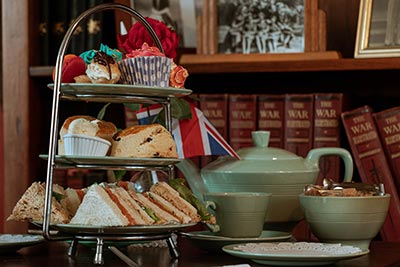 Product Category Title1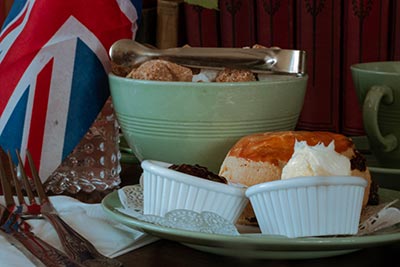 Product Category Title2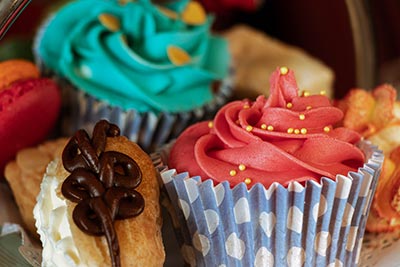 Product Category Title3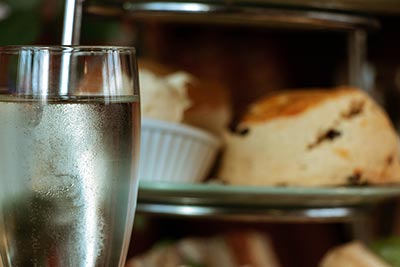 Product Category Title4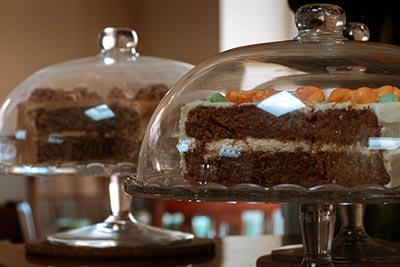 Product Category Title5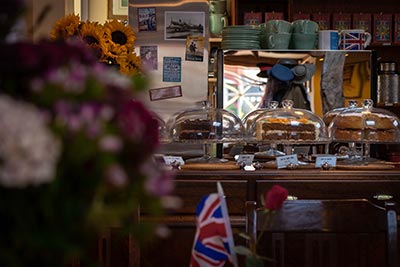 Product Category Title6
The Fourteas Delights!
Gluten - Free
Scones, Cakes and Sandwiches are also available at all times.
As a busy working bakery we cannot always guarantee cross contamination, we do however do everything we can to minimize the risk. Other special dietary requirements can also be met to a large degree.
The Fourteas is a genuine Vintage, 1940s Theme Tea – Room, a mere 50 meters away from the Royal Shakespeare Theatre, Stratford's Landmark on the Banks of the River Avon. A Customer-orientated, personal and independent Concept, perfectly competing against the modern and heavily commercial Chain-Cafes.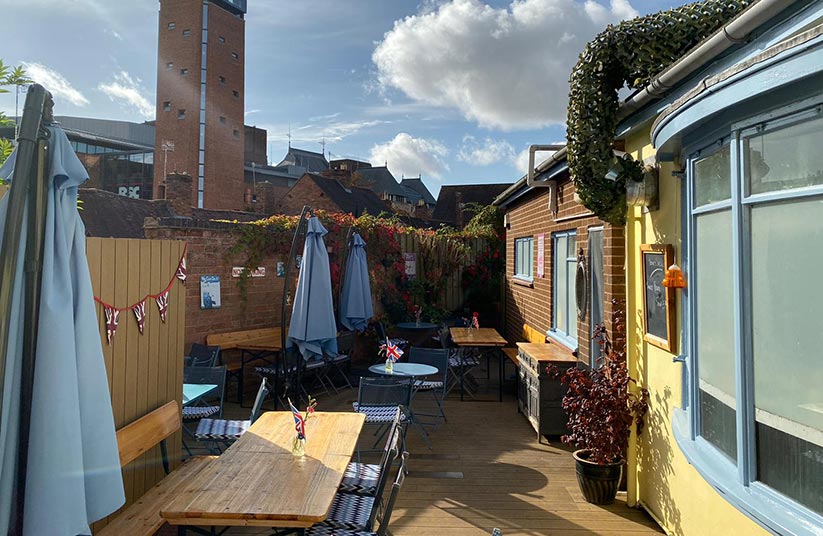 Our secluded Patio Deck, shadowed by the Royal Shakespeare Theatre's Tower, frequented by Artists, Authors and other Intellectuals offers the perfect refuge for the perfect cup of Tea, brewed and served as it should be, in a Pot. Not that a Glass of Wine would do any harm!