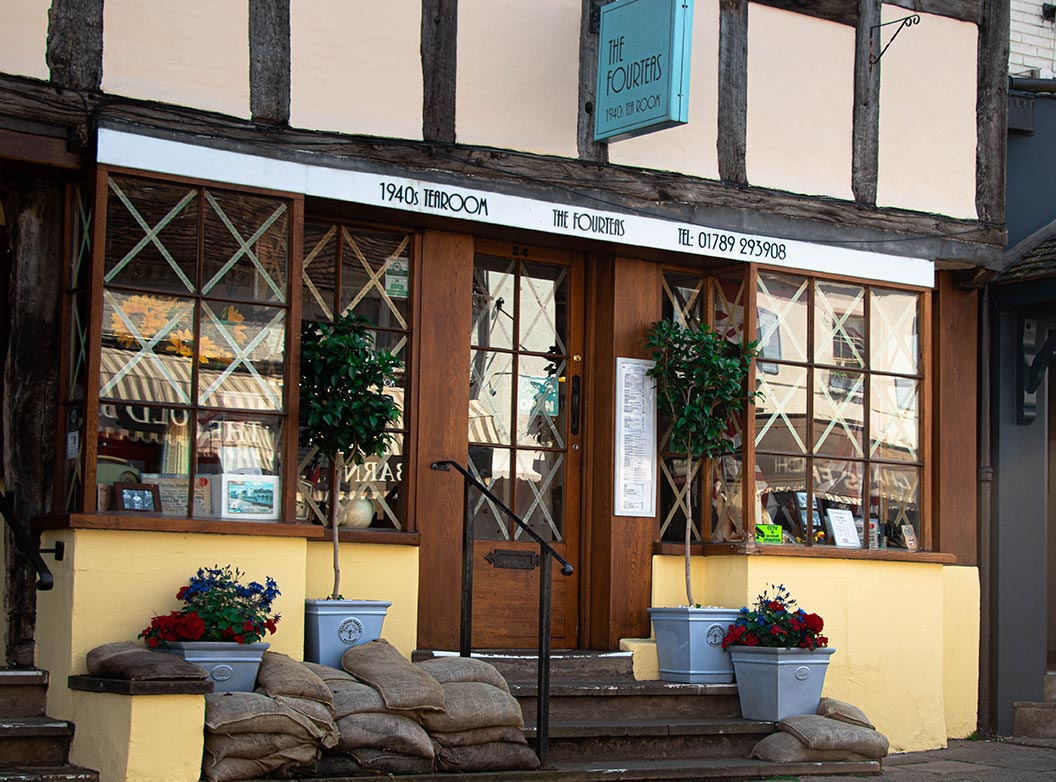 Perfectly Protected from Air Raids

Relax and listen to the likes of Vera Lynn and Glen Miller, alongside some swing jazz and vintage Latin classics, whilst sampling our popular Ivor Novello Afternoon Teas, arriving in tiered stands of freshly made sandwiches, home-baked scones - strawberry jam and clotted cream always present- and a selection of exquisite cakes and pastries. All accompanied by our own house exclusive-blend tea! To enhance the experience, a glass of Prosecco, Champagne, or our truly unique cocktails, created by our Master- mixologist.
But it's not just Afternoon Teas. We do offer a classic Brasserie menu! British food, influenced and inspired however from our Allied Countries cuisines. Delicious snacks and more substantial single dishes will make your visit to The Fourteas an unforgettable experience. We serve Food from breakfast until dinner! Throughout the day, whether it is to complement your cultural visit to Shakespeare' birthplace, or a pre-theatre dinner treat during a shopping trip.
We have a VIP LOUNGE ,too. Upstairs in the Spitfire room, which can be booked for groups between ten and twenty-two people. This is an extremely popular Venue for Special Birthdays, Anniversaries and Hen Parties, as well as Business Meetings and small size Conferences. Early Bookings are advised! The room is busy! For exclusive or sharing use. The Spitfire room has recently become the favourite, for that very special lunch, after the wedding ceremony at the Registration Office 500 meters down the road. Make it a day to remember! At The Fourteas!
The Fourteas is accommodated in a great, 500 year old Town House, a mere 50 meters away from the Royal Shakespeare Theatre, Stratford's Landmark on the Banks of the River Avon.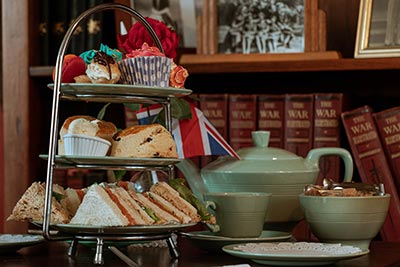 Product Category Title1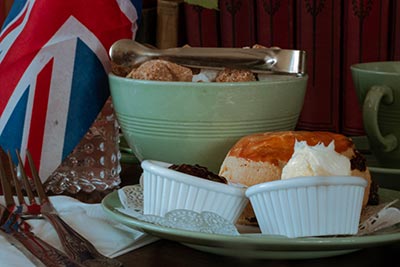 Product Category Title2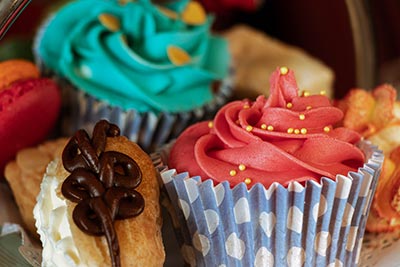 Product Category Title3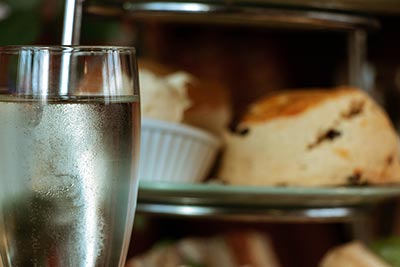 Product Category Title4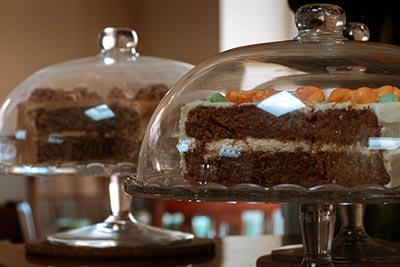 Product Category Title5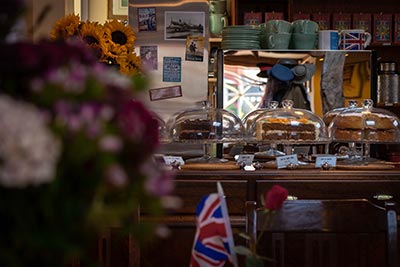 Product Category Title6
The Fourteas Delights!
Gluten - Free
Scones, Cakes and Sandwiches are also available at all times.
As a busy working bakery we cannot always guarantee cross contamination, we do however do everything we can to minimize the risk. Other special dietary requirements can also be met to a large degree.
The Fourteas is a genuine Vintage, 1940s Theme Tea – Room, a mere 50 meters away from the Royal Shakespeare Theatre, Stratford's Landmark on the Banks of the River Avon. A Customer-orientated, personal and independent Concept, perfectly competing against the modern and heavily commercial Chain-Cafes.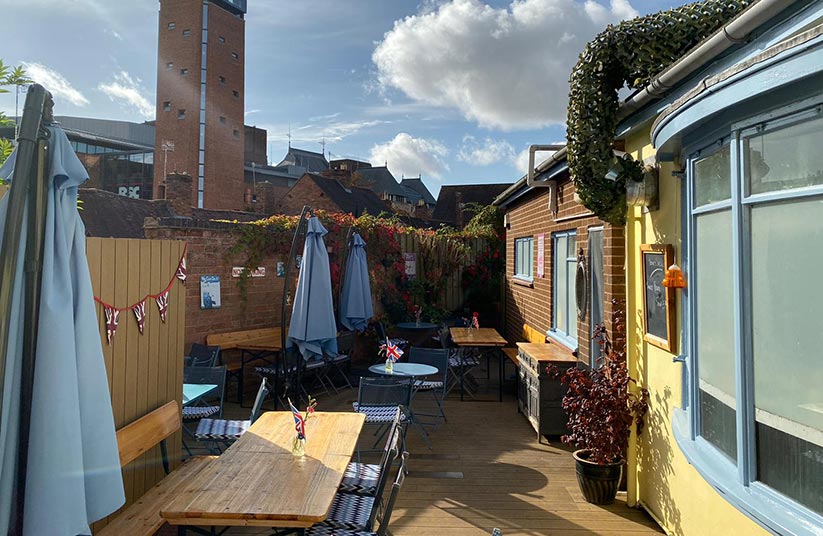 Our secluded Patio Deck, shadowed by the Royal Shakespeare Theatre's Tower, frequented by Artists, Authors and other Intellectuals, offers the perfect refuge for probably the best cocktails in the county, the making of new friends and, why not, some gossip about the celebrities and the politics of the Town.